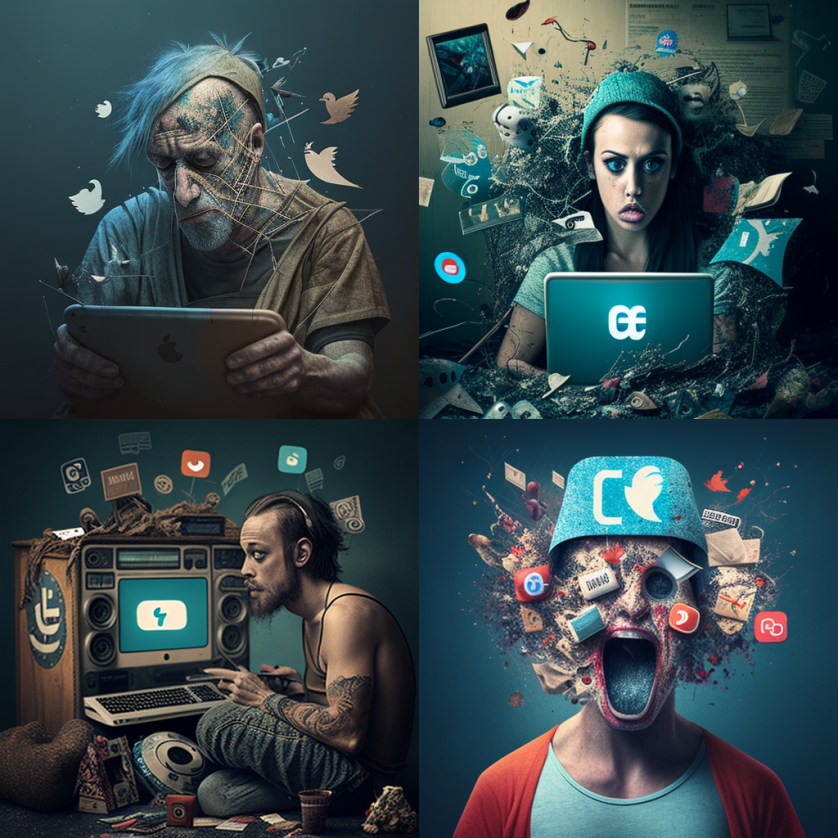 Social media feeds play an important role in social media marketing, as they provide a platform for brands to connect with their audiences and share content that is relevant and engaging. They can include a variety of content types, including text updates, images, videos, links, and more. But what if for your brand, you would like to display your social media activity on your website? Or if you would want to merge the content from all your channels and various platforms into one stream?
Social media feed aggregators are a convenient and efficient tool to manage and showcase social media content. Aggregators such as Streamchartz typically use hashtags, usernames, or keywords to find and curate relevant content across multiple social media platforms such as Twitter, Instagram, Facebook, and more. They easily allow you to embed social media feeds wherever you want – on your webpage, in your online shop, and more.
Let's dive into the topic!
The Why: benefits of embedding a social media feed
From e-commerce websites to restaurant websites, from travel websites to event websites, from corporate websites to nonprofit websites: It makes sense to embed a social media feed on any website or online shop where social media plays an important role in the brand's marketing strategy. The most important benefits are the following:
Improved engagement: By showcasing social media content from your brand or customers, you can increase engagement with your website visitors and provide them with a more interactive and dynamic experience.
Social proof: Displaying user-generated content can be a powerful form of social proof, as it shows potential customers that others are enjoying your products or services.
Increased reach: By embedding social feeds on your website or online shop, you can reach a wider audience beyond your social media followers, potentially attracting new customers who may not have otherwise discovered your brand.
Fresh content: Social media feeds are constantly updating, providing a source of fresh and relevant content for your website visitors. This can help keep your website or online shop current and engaging.
SEO benefits: Adding social media to shopify, wordpress or other types of websites can also provide SEO benefits, as it can help to increase the time visitors spend on your website and reduce bounce rates.
In general, any website or online shop that wants to increase engagement, build social proof, and provide fresh and relevant content can benefit from embedding a social media feed.
The What: single or combined social media feeds
In terms of specific types of content to embed, it's important to consider what will resonate with the brand's audience and support its goals. Some examples include user-generated content, influencer collaborations, customer reviews, product demos, behind-the-scenes content, and more. Depending on the specific goals and audience of your brand, a versatile social media feed aggregator such as Streamchartz allows you to choose content from a variety of social media networks. Consider setting up a hashtag wall that aggregates feeds from various social media platforms. You can engage visitors with an active Facebook wall, customize your LinkedIn wall with custom CSS and the Style Editor, and quickly establish credibility with a Google Reviews widget. Plus, by embedding an Instagram wall on your site, you can increase interaction and performance with photos and videos. It is also possible to promote your brand by using user-generated content from Twitter on your website's Twitter wall. And that's not all: With Streamchartz, you can collect, curate and display posts from 14+ different social media platforms!
Did you know? The difference between social walls and social feeds
A social media wall is a digital display that shows live or aggregated content from social media platforms like Twitter, Instagram, and Facebook. You can create a customized wall that features a single platform or a combination of multiple networks in one place. In contrast, social media feeds are widgets created by social media feed aggregators that showcase content from different social media accounts. These feeds are typically displayed on websites and can be customized to include posts from various platforms.
The How: a quick guide to embedding social media feeds on websites with Streamchartz
Once you have your Streamchartz account and created a project, you are ready to start the 4-step-process of creating your social media feed for your website – yes, it's that simple.
Choose the relevant social networks and profiles from which you would like to collect content. You may also select specific hashtags to further narrow down your stream.
There is always the possibility to filter the incoming content and create subcategories.
The design for your social feed or wall is completely up to you – customization is key to strengthen your brand.
If you want to showcase your social media feed on your website, simply copy the code and paste it into your website's source code. To display the wall as a standalone web page, access the "Walls" section and click "Edit." From there, navigate to "Metadata" and give the page a name for the URL, which can be easily copied and pasted into any browser. If you wish to display the wall on a digital screen or within event management software, you can copy and paste the code into their respective source code sections.
If you still have any questions or if you would like to try Streamchartz for free, please feel free to contact us!