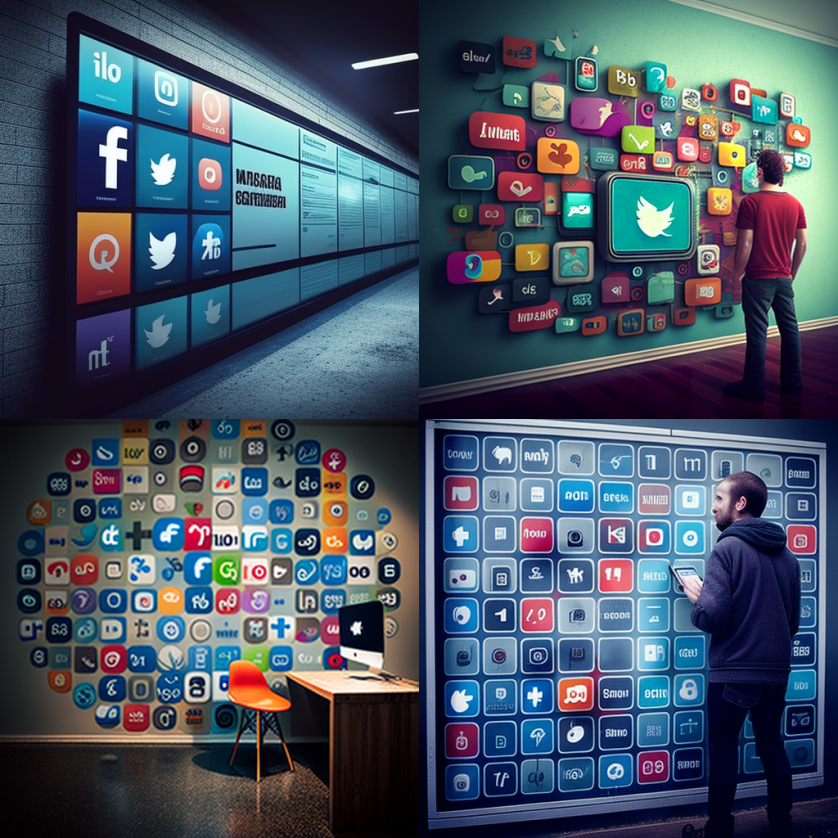 In the field of social media and event marketing, no one can ignore the buzzword social wall. But what is it, what can you use this online tool for, and what do users get out of it? We reveal the 5 basics that every marketing pro needs to know about social media walls!
#1 What is a Social Wall?
A social wall is a collected live stream of social media postings – a kind of online wall on which posts from different channels, profiles, and formats are displayed as a feed. The technology behind the social wall filters suitable content from social networks using pre-defined hashtags and profiles and presents it clearly in a chronological feed. All of this happens in real-time, making this tool so dynamic and attractive.
#2 Who needs a social media wall and why?
There are a variety of use cases for social walls, including the following: • Social media wall for websites: A frequent use case is integration on a website. It provides ongoing up-to-date content without editorial effort for the company. • Social media wall for events: For any type of event, a live social media wall is a real highlight. It digitally accompanies event visitors on a TV wall and thus offers an additional level of experience. • Newsroom: Companies can also use a social wall to keep an eye on the market, competitors, customer opinions, and latest news and trends – similar to a newsroom. • In-store & online shops: Shops can use a social wall to present their products, offers, inspiration, and much more as an inspirational social stream, for example, in the form of digital signage. An online wall, such as one with user-generated content, also increases conversions when shopping online.
#3 What are the advantages of an online wall with social content?
Social walls encourage interaction and therefore always provide the operators with fresh, user-generated and thus free content. The ideal solution for those with limited resources to plan their social media. At the same time, online walls can act as a barometer of sentiment: What do users think of products, and what is the mood in the market? A look at the stream reveals it. Furthermore, the stream can provide the decisive buying impulse – even more so when, as with Streamchartz, the connection to shop systems is possible. Finally, social walls serve as an interesting advertising platform for event sponsors. Banners can be placed on Streamchartz, for example.
#4 What do users get out of a social media wall?
Social media walls not only bring added value to the operator but also to the users who fill them with their content. This is precisely where there is a great incentive for interaction because who wouldn't like to see their own post in an environment where it reaches far more users? In addition, through the events in the feed, users can easily get in touch with others with whom they share interests – for example, because they are attending the same event. This can help create a lively community around a brand. But even without contributing postings themselves, users benefit from a social wall: It filters relevant content from an overwhelming flood of social media posts and turns it into a captivating, lively experience of a brand, company, or event.
#5 How can operators block unwanted content?
Posts are selected via hashtag search and defined profiles. You can create a social wall purely from the social media channels of your company. Of course, a wall that also integrates user-generated content is more appealing. However, this requires reliable technology. The Spam Shield from Streamchartz guarantees 100 percent protection against inappropriate content – thanks to Google Vision image analysis filters and bad content terms in seven languages. The spam function is completely customizable and can be adapted to your specific needs. This ensures that only spam-free content.